Mila Kunis in Complex Magazine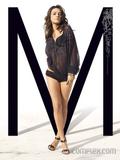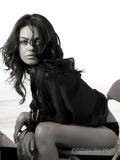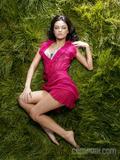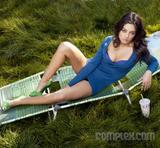 Watch Mila Kunis Complex Cover April 2008 Video
here
And here's Mila Kunis speaks about Max Payne movie:
Mila Kunis says she has actually gotten the chance to play the Max Payne game a little before jumping into the role.
"I am a gamer. I did play Max Payne when it first came out [but] I'm not the best at first-person shooter games like Halo and Max Payne because I have very little hand/eye coordination required for moving up and down and to the side..."
The game itself is a very heavy-handed, R-rated affair which has led gamers to question whether those darker elements will make it to the movie version.
"The movie is PG-13,"
says Kunis. "
It's incredibly dark. You still get the gist of it. The only different between R-rated and PG-13 is you might not see as much blood. You might not see blood squirting everywhere, but as far as the sadness and the darkness of it and the distraught [nature] of these human beings is very much captured in the film. It's all unfortunate deaths and it's almost like these [are] two people that are so cold and distant from reality and from life - it's a pretty dark movie, yes."
After Sarah Marshall press and the Max Payne shoot, the actress says she doesn't have her next project set up just yet, but she doesn't seem too worried.
"I've still got a little bit more than a month left of Max Payne and it comes out in October, so I think after this I'm going to take a few weeks off and then start doing press for Max Payne."
Thank you for read this post Mila Kunis Hot in Complex Magazine and you can find this article Mila Kunis Hot in Complex Magazine with the URL http://princesslotta.blogspot.com/2008/04/mila-kunis-hot-in-complex-magazine.html. Please read other articles of ©World Celebrity Gallery . If you want to share this article, please post the source