Open your eyes guys!!! Enjoy Eva Longoria sexy body on your eyes.
Eva Longoria In Open Your Eyes Magazine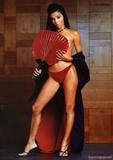 Supermodel Gisele Bundchen is sexy and attractive but she doesn't have a really pretty face and here she is wearing too much makeup… But maybe it's an 80's shoot...
Gisele Bundchen W magazine Pictures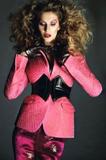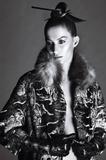 Pictures source: Celebrity Rightpundits
Mandy Moore has said she has no plans to get naked on film - or for a photo shoot.
She said recently:
"I'm not a goody-goody or a prude. [But] it would be completely uncomfortable for me to walk down the street and know the person passing by had seen me without my clothes on."

"I've turned down several roles where the producers or directors or writers wouldn't budge on that point."

"I wouldn't pose for men's magazines either. I'm not saying that it's wrong for someone else to do them, but I think there's a way to be feminine and sexy without posing half-naked."
Mandy Moore In Blender Magazine
Pictures source:
Blender